About Us
General, Cosmetic, and Restorative Dentistry
Our Practice & Core Values
Providing High Quality Dental Care
Ensuring Caring Warm, Friendly, & Safe Enviroment
Giving Extraordinary Customer Services
Supporting Team Member Excellence
& Happinesss
Meet Dr.Jonathan Hon

DDS (UKM)
Dr. Hon received his DDS ( Doctor of Dental Surgery ) in Universiti Kebangsaan Malaysia in the year 2012. During his years in the university, he was dedicated to doing research in restorative dentistry (endocrowns using CADCAM technology) and was the winner of the National Dental Student Colloqium in 2012. Prior to this, his research had also won 1st place in the Asia Pacic Dental Student Association Research Competition in Bangkok Before starting Klinik Pergigian Hon, he was practising in Kuala Lumpur International Dental Center for 2 years and also serves in Ministry of Health for 3 years and spent a year as the ocer in charge of Klinik Pergigian Sukau, Kinabatangan. He develops a special interest in implant dentistry and Orthodontics (Braces) after completing the AIC Implant Advanced course coordinated by Dr. Henry Kwek, a renowned Implantologist lecturing in the National University of Singapore. Dr. Hon is a happy dentist that strive to provide painless dentistry to improve overall life quality and smile quality for all patients
Latest Techniques
Our dentists is scheduled for attending conferences and sending for courses to polishing & updating the dentist skill. We ensure our dentist provide you the best & ecient treatment to you.
Innovative Technology
To provide the best & suitable treatments to our patients, we are keep our tools & equipment update to the standard. We believe that "Great service requires the right people and the right service tools"
Certified Experts
Our dentists is all register & recognised by MDC (Malaysia Dental Council) which is the council that under control of the MOH Malaysia
Dental Care for The Whole Family
Dental Care for The Whole Family
We provides painless dentistry and specializes in creating wonderful white smiles for you and your family.
Orthodontic Care (Braces)
We are A Full Service Dentistry Practice
When you visit Klinik Pergigian Hon , you can expect to experience an entirely new way of caring. Our goal is to change the way you feel about visiting the dentist, and we do everything we can to help you feel at ease and achieve a beautiful, healthy smile.
Dr. Jonathan Hon
Principal Dentist, Director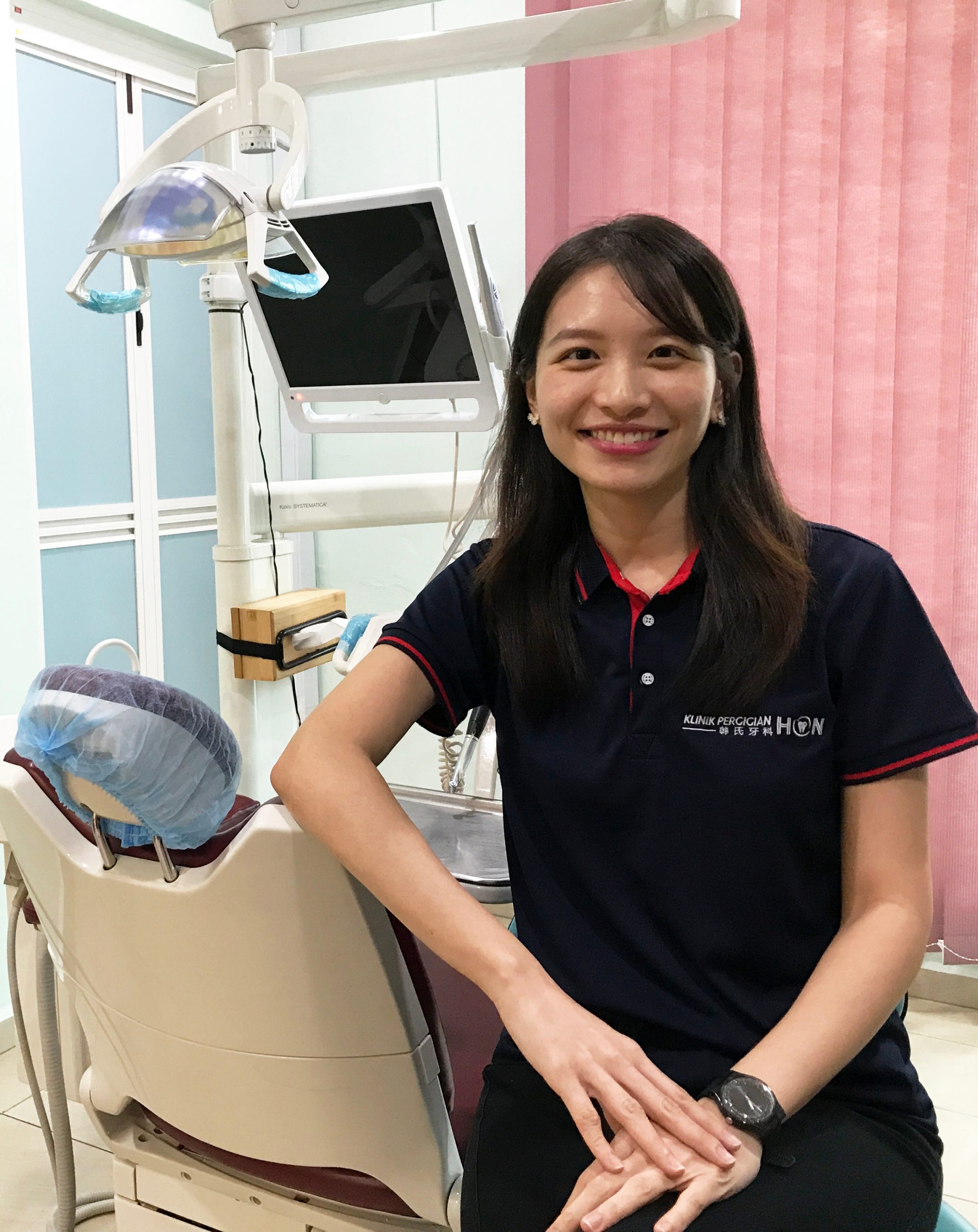 Dr. Stephanie Wong
Dentist
I have visited many Dentists before but this Klinik Pergigian Hon Termeloh has the "Special" in my Heart. The service is par excellence professional and extremely reliable treatment.
The Klinik is equipped with the latest state of art equipments and technology is well up todate that one feels so good and peace of mind.
Very Strongly Recommended 👍
Hasil kerja yang kemas…explanation yang baik &  mudah difahami..peramah & mesra senyuman oleh warga klinik pergigian hon…akan datang sini lagi untuk kesihatan gigi secara bertusan.
In my life.. I feared most going to a dentist. But after visiting Klinik Pergigian Hon several times.. My fears are gone. I did not feel any pains or discomforts after tooth extractions n fillings. He handled all treatments with extra care and patience.
Phone Call
Office: (+6) 09-2961859
Mobile: (+6) 011-56261859
No 3, Tingkat 1, Jalan Semantan 1,
Lurah Semantan, Temerloh, Pahang
Working Hours
Monday-Friday: 9am-6pm.
Saturday: 9am-5pm
Free Consultation
Call us for a free checkup and have a brand new experience in your dental visit.